3 Bedroom Home For Sale in Anchorage, AK
3 Bedroom Home For Sale in Anchorage, AK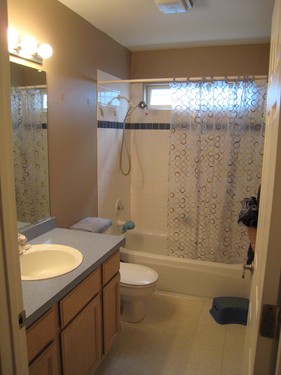 $289,500
5121 Merle Cir
Anchorage, AK 99507
3 Bedrooms
2 Bathrooms
2,262 Sq. Ft.
Single Family
3 Bedroom, 2.5 Bath Contemporary home
**PRICE JUST REDUCED $10000!** This 3 bedroom, 2.5 bathrooms home was built 1992. Home is 2262 sq ft on a 5011 sq ft lot in a family oriented cul-de-sac neighborhood -Interior repainted in warm, neutral shades (with exception of children's rooms) in ...
---
This for sale by owner (FSBO) property was originally listed with
vFlyer Inc.
. To contact the seller of this Anchorage, Alaska home for sale, visit the original website listing.
Contact the Seller
---
Still Looking for FSBO Homes in Alaska?
More FSBO Homes in Alaska
whatshotHot Real Estate Markets
© 2023 - ForSaleByOwnerBuyersGuide.com